Hi!
I am a Ph.D. student under the supervision of Dr. Vladislav Golyanik and Prof. Dr. Christian Theobalt in the 4DQV group at the Max Planck Institute for Informatics and Saarland University, Saarbrücken, Germany.

My research interests lie primarily at the intersection of Computer Graphics and Computer Vision with applications in VR/AR, Visual Effects and Animation.

I study neural representations of 3D/4D scenes, with focuses
on combining implicit and explicit elements together to achieve direct controllability of the models (Neural Actor, NeRF-OSR) or improved performance (EventHands, EventNeRF),
on using alternative sensors, such as event cameras, to bridge the gap and push the boundaries of both traditional and event-based vision research (EventHands, EventNeRF), and
on using exclusively self-collected and synthetic data, to minimize the amount of required externally collected data and compute resources (Neural Actor, NeRF-OSR, EventHands, EventNeRF).
Recent Positions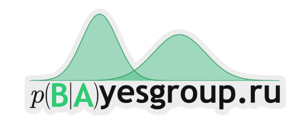 Competition Awards
November 2017
M*CTF 2017, Moscow
1st place (participated in team Shadow Servants)

April 2017
RuCTF 2017, Yekaterinburg
2nd place (participated in team Shadow Servants)

November 2016
M*CTF 2016, Moscow
1st place (participated in team Shadow Servants)

April 2016
UFOCTF 2016, Rostov-na-Donu
1st place

November 2015
QCTF Starter 2015, Moscow
1st place (participated in team Shaggy Bumps)

April 2015
All-Russian Olympiad in Informatics, Arhangelsk
Silver medal (ranked 43 out of 500000)

March 2015
Moscow State Olympiad in Informatics, Moscow
1st degree certificate of the winner (ranked 16 out of 262)

April 2014
All-Russian Olympiad in Informatics, Yekaterinburg
Member of the Moscow Team

March 2014
Moscow State Olympiad in Informatics, Moscow
1st degree certificate of the winner (ranked 21 out of 304)

November 2013
All-Russian Team Olympiad in Informatics for High School Students held by IBM&ACM and ITMO, St.Petersburg
2nd degree certificate of the winner (ranked 23 out of 172)

Hobbies
Playing music (guitars, bass, keys, drums, cello, violin, glockenspiel, accordion, wind), arranging/recording/mixing
Digital drawing/painting/animation, photography, storytelling
DIY: soldering, woodworking, 3D printing, sewing, etc.
Computer security/hacking/CTF
Making VR apps/games
Longboarding, bicycling, table tennis
Fancy coffee, baking, cooking